Delivery options: web-based
Our robust, secure and flexible e-learning and assessment platforms allow Latitude to design, develop and deliver customised language programmes to meet you exact needs. Contact dennis@latitude-aes.aero to find out more about creating a tailored solution for your organisation.
e-learning
Our self-access e-learning platform is a flexible, engaging and user friendly learning space that allows learners to access our language training content 24 hours a day, 365 days a year, on a range of devices including smartphones and tablets.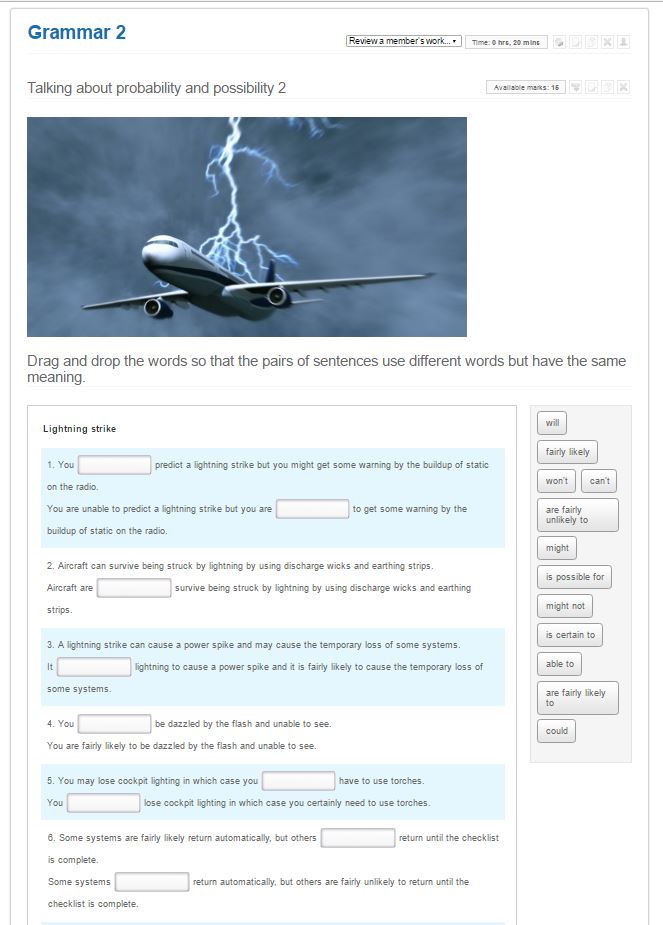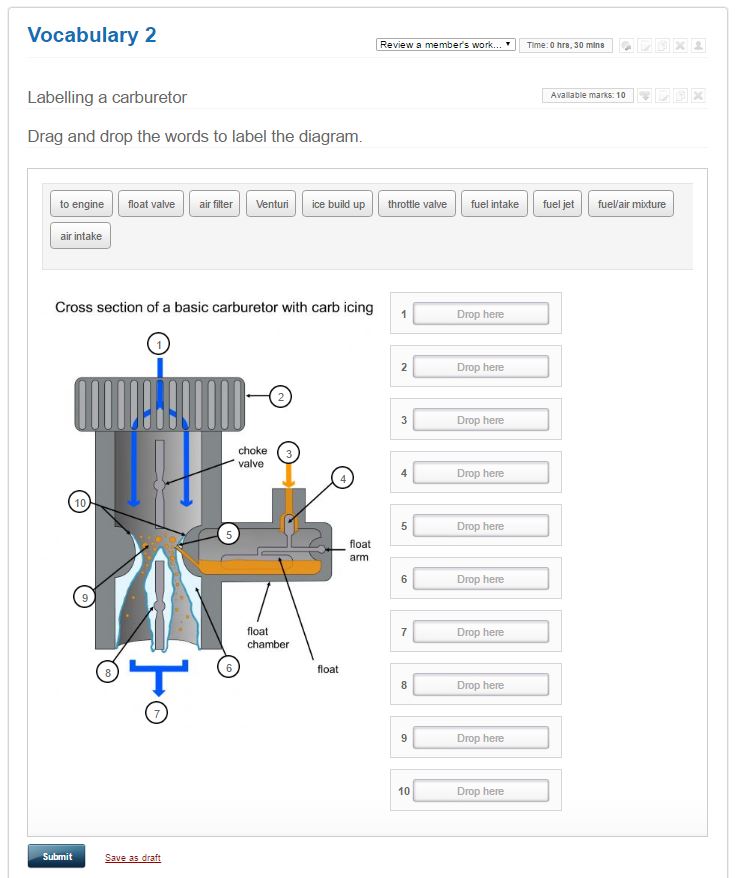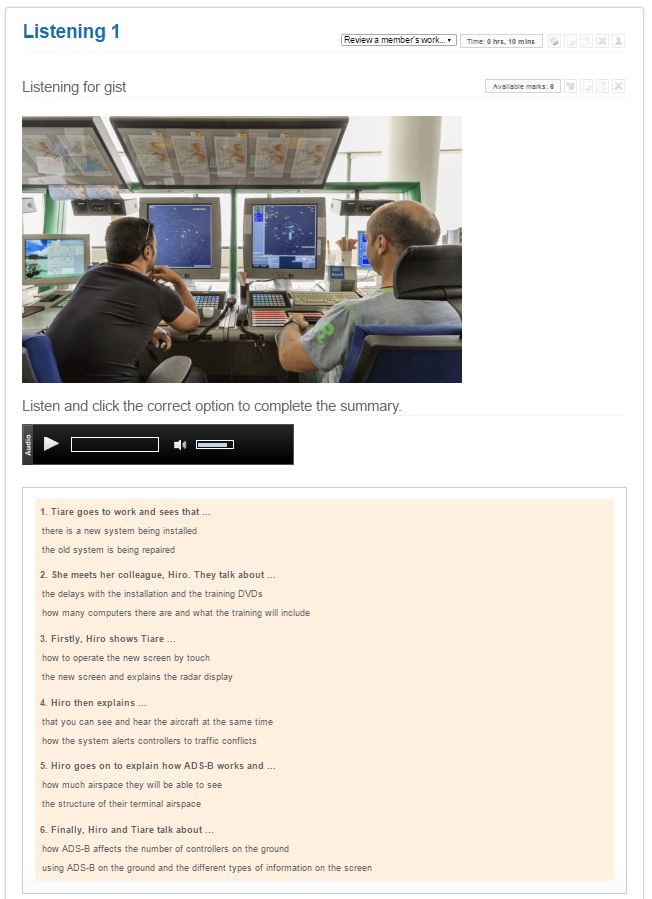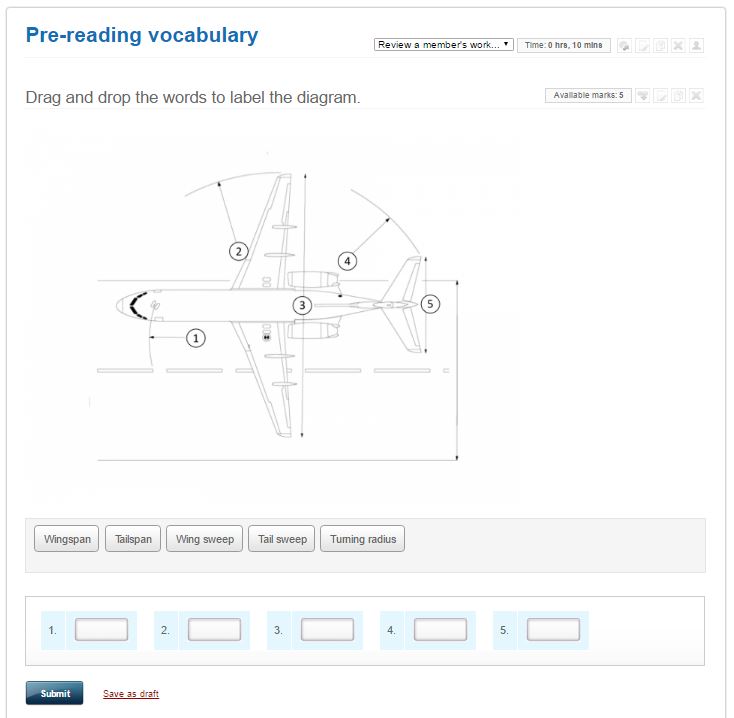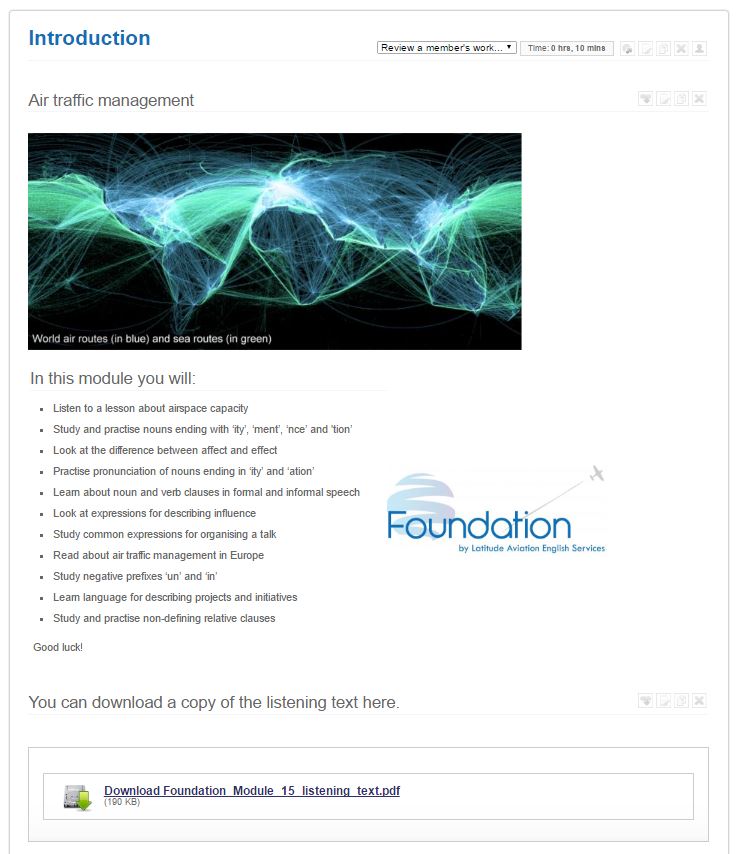 Using personalised member accounts, learners can practise listening and reading comprehension, grammatical structure, vocabulary and pronunciation at their own pace, at the touch of a button. With a range of images, audio and video and links to external sources, the platform brings a rich and wide variety of authentic content to the learner in a visually engaging medium.
Each learner has their own training portfolio which grows as the student progresses through a course of study. The integrated LMS records progress, attendance, time spent online and scores in all learning activities and allows individual students and their line managers to view progress at any time.
The e-learning platform allows each learner to create a social network through which they can interact with their colleagues on the programme. The network also allows for communication between our course administrators and learners regarding administration of the learning programme.
As an optional service, we can provide a dedicated programme tutor who is an experienced native-speaking teacher of English. Tutors can be available during the working week for the duration of the programme to:
Answer any questions that your learners may have on the programme, language activities and language learning issues; and
Provide personalised feedback and guidance on progress and performance to each learner once a month for the duration of the programme.
e-assessment
Our e-assessment platform allows you to administer robust, secure and user-friendly language testing for a variety of specific purposes. The platform allows testing of all 4 language skills - reading, writing, listening and speaking for students and licensed aviation professionals alike, whether for selection, placement, progress or proficiency purposes. Our browser-based platform is accessible via the Internet making Latitude's high-quality, specific purpose aviation language testing services available for you to use at any time and in any place, worldwide.
Programme management and reporting
Whether undergoing classroom, virtual classroom or web-based training or assessment, student progress is tracked and monitored throughout all programme phases. Detailed training reports are submitted periodically according to customer requirements and may contain, depending on the nature of the programme, data on attendance, time spent online, e-learning scores, instructor feedback, student feedback and progress test scores. All students receive soft copy certificates of attendance.
Contact dennis@latitude-aes.aero to find out more about creating a tailored solution for your organisation.